Everything you need for outdoor cooking, grilling, and entertaining
The Outdoor Store provides you with the latest in outdoor cooking gear, including gas grills, smokers, pizza ovens, pressure cookers & more. From wood fired pizza ovens for the backyard to high quality gas grills for the whole family, The Outdoor Store has everything you need for fantastic outdoor cooking.
The Best Grills on the Market
Our selection of cookers gives you the best that grilling has to offer. From the easiest designs made easy, to more complex pipes smoker kits, affordably priced to satisfy your craving for great smoked food.
You can find gas, wood-fired, charcoal grills and smokers, as well as outdoor kitchen equipment and pizza ovens at The Outdoor Store!

Make your backyard a destination with a grill, smoker, pizza oven, or other outdoor kitchen equipment from The Outdoor Store. Whether you're looking for gas, wood fired, charcoal grills & smokers, outdoor kitchen equipment, pizza ovens, or other unique grilling accessories, we've got you covered. Best of all, financing is available to make it easier than ever to own it all.
The Outdoor Store offers the best in grills & smokers online! We have gas, charcoal, wood fired, outdoor kitchen equipment, pizza ovens, & so much more. Shop all your outdoor accessories needs online and have your outdoor kitchen delivered right to your door!
Looking for a little inspiration? We've compiled our top selling outdoor Patio sets from some of the most popular brands to fit your style and budget
We've reviewed our BBQ smokers based on performance, durability, and overall cooking versatility.
Our panel of experts have agreed that these RCS gas grills give you the biggest bang for your buck and must haves for your backyard!  We carry the most popular RCS Grill Models.
The El Charro Rodizio Grill stays true to authentic Brazilian BBQ and offers a Brazilian Style BBQ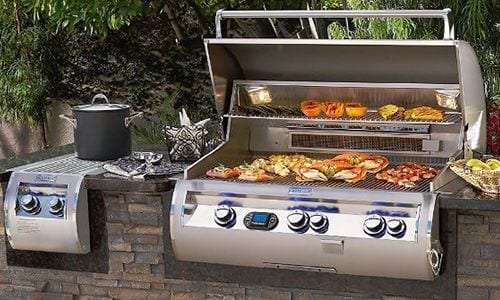 BBQ experts have tested and reviewed our most popular gas grills and rated each grill so that you can see what we love about each of our gas grills to compare the features.
Check out some of our favorite BBQ tools and accessories you need to become a BBQ Master!
Best Sellers
Check out some of our best selling products to get your grilling or outdoor space to the next level!
Popular Categories
Thank You for Shopping The Outdoor Store. We've Got Over 1,000+ Items to Choose From.
Join our email list for sales, recipes, buying guides and more.
"We purchased a Darlee Furniture Set and Primo Gas Lantern for our backyard Patio from The Outdoor Store and praise their level of customer service. Everything screams excellence from these guys!"
Chris J., Customer
Call Toll-Free
1-877-554-8411
Sales & Customer Service Hours:
Monday – Friday 9:00am – 5:00pm CST
Sat – Sun: Closed