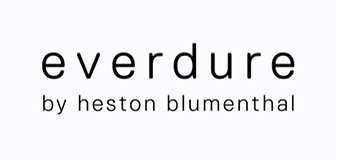 Everdure by Heston Blumenthal
Heston Blumenthal is one of the world's top chefs. Never one to do things by the book, he injects a sense of theatre into everything he touches, inspiring a generation of food-lovers.
His Berkshire restaurant, The Fat Duck, has won international accolades and been awarded 3 Michelin stars, while Heston himself was given an O.B.E. by Her Majesty the Queen for services to British Gastronomy.
A fellow of both The Royal Society of Chemistry, and The Royal Academy of Culinary Arts, Heston's never been one to do things by the book. By pushing the traditional boundaries of the kitchen, and injecting a sense of child-like wonder and theatre into everything he touches, he's inspired a generation to seek pleasure, and entertainment, in food. Now, Heston's collaborated with Everdure, to bring his magic touch to the great outdoors, with an innovative range of barbeques making it easy for anyone who enjoys barbeque cooking, to put on a commanding performance.